Dr. Pease & Associates Family Dentistry & Denture Lab
480-832-3335

We Give Special Discounts to Our Winter Visitors!
At Dr. Pease and Associates, we take great pride in maintaining your overall dental health. We strive to improve your overall dental experience by providing affordable prices and quality work. Our commitment to you is that the dental care we provide will put a smile on your face for many years. We recommend you come in and see us for continued regular check-ups and cleanings from our trusted doctors and hygienists. We have an in-house denture lab for quick denture and partial repairs.

2 Locations, call today for appointment.

4830 E. Main, Mesa AZ 85205
(480) 832-3335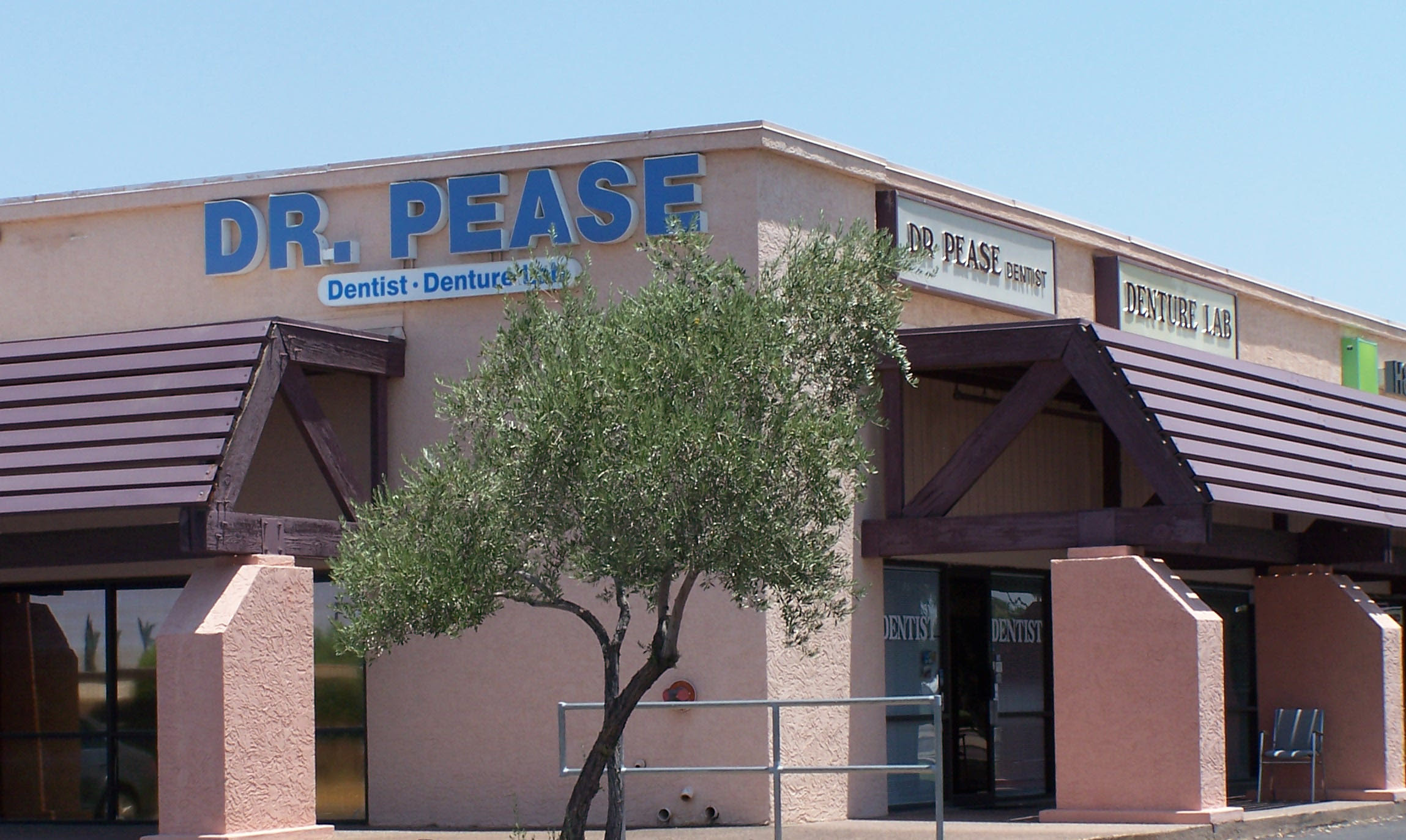 &
2415 W. Main, Mesa AZ 85201
(480) 968-7777